(1)Corporate philosoph

1.Under the concept of "To think about customers first is the top concern" we supply the customers with good quality of kitchen ware and endeavor to be more considerate of them with satisfied service to them so that we contribute their prosperity.


2.With a solid business management we make progress in business and bring happiness to employees and contribute society as well.

(2)Management policy

1.I thought to most customers, every day so as to obtain the trust of our customers, and effort.


2.The beginning of good quality kitchen ware that was carefully selected from around the world Japan, the professional kitchen early national customers to the original, only necessary what you need to quickly deliver.


3.It plays a social responsibility as a company, and then push forward to the improvement of the food culture.


4.With the aim of creation and sharing of the results of the value, and then allocate the fair benefit to employees.


5.One person employees by increasing the daily devotion and ability, with the aim of self-realization.

(3)Supply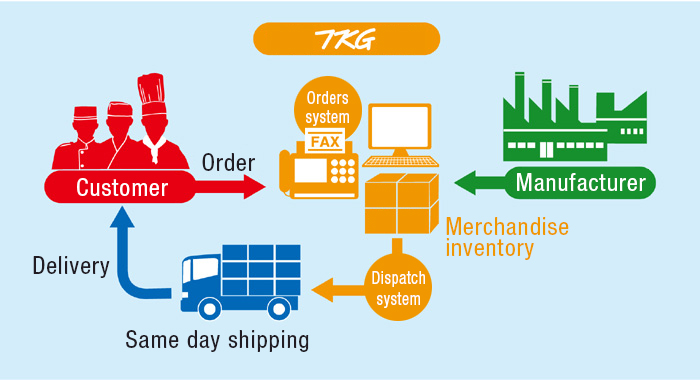 Product Catalog of trust assortment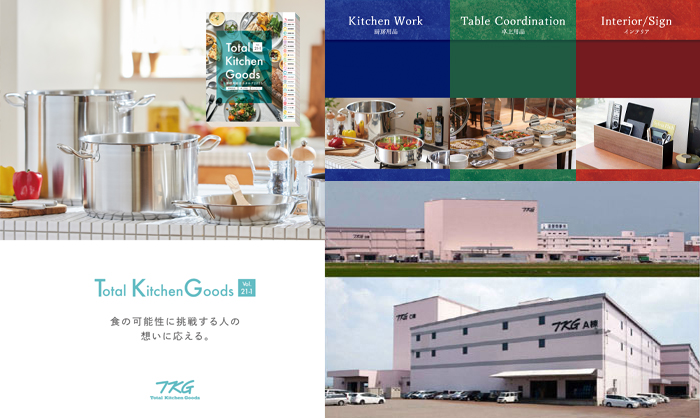 It has passed 71 years since we started to supply kitchen ware though original catalogs. And we added a number of products to them, overlaid pursuit of convenience and have achieved standardization in the industry.